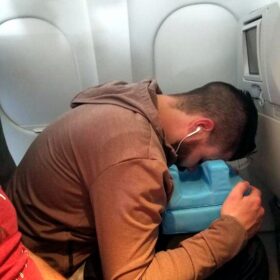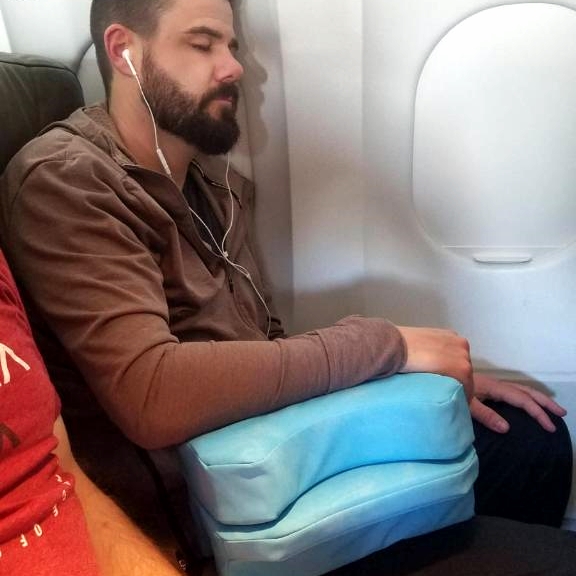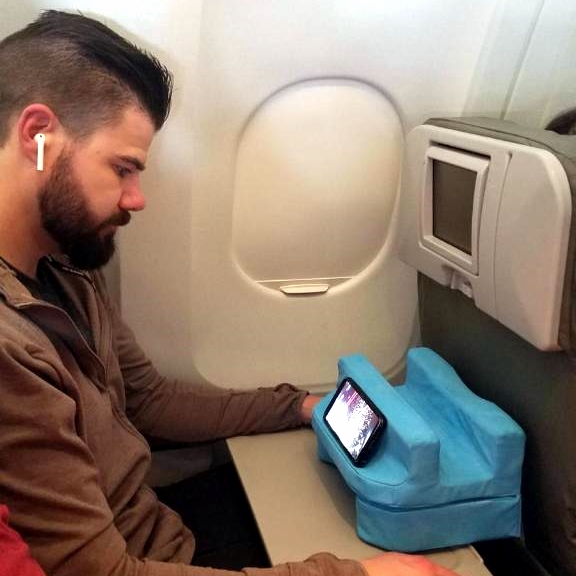 We've all been there. You run through a final mental checklist before you rush out of the house to head to the airport, hoping traffic doesn't ruin your vacation plans. You arrive at the airport in the nick of time, smash the backs of your shoes putting them back on because you don't have time to sit down and put them on properly, and make a beeline for your gate.

You stop to use the restroom so you won't have to do it on the plane, and while you're debating whether or not you have time to stop and grab a quick bite before boarding, you walk past a boutique and your heart sinks. There's a display right out front filled with travel pillows and you realize you forgot yours.

You're faced with a frustrating decision. Do you grab some food and try to tough it out on your flight sans pillow? Or do you stop and buy a garbage travel pillow that just might be more annoying than it is comfortable? You've only got time for one stop, so you decide you can stomach the airplane food because even if it's bad, with a travel pillow you'll at least be able to get some sleep after a disappointing meal.

You board the plane and eat half of your half-decent meal before deciding to cuddle up with your new neck pillow for some long overdue R&R. You wrap that puppy around your neck, and within 4 seconds you realize you should have chosen to see what was behind Door #2 because all your impulse purchase is going to buy you is a trip to the chiropractor. You put it on the floor and bear down for a long, restless flight, swearing to yourself that you'll find a perfect travel pillow when you arrive at your destination.

And you try to find one, but to no avail. All you want is a compact, convenient, comfortable travel pillow that will allow you to actually get some sleep or rest your head on the plane, but it's nowhere to be found.

Search no more. PADillow is the perfect travel pillow. It's soft, it's comfortable, it's compact, it's convenient, and it's foldable. So not only can you use it to get some sleep (in more than one position – positions that won't result in a pinched nerve), but you can also use it to prop up your phone, tablet, or book.

Gone are the days of dropping $ on a travel pillow, only to drop it in the trash either at the airport because it's terribly uncomfortable or at home because it's terribly manufactured. PADillow is the travel pillow you'll never leave home without, and you can use it all around the house as well. And with free shipping and returns, finding out if it lives up to the hype is a no-brainer.